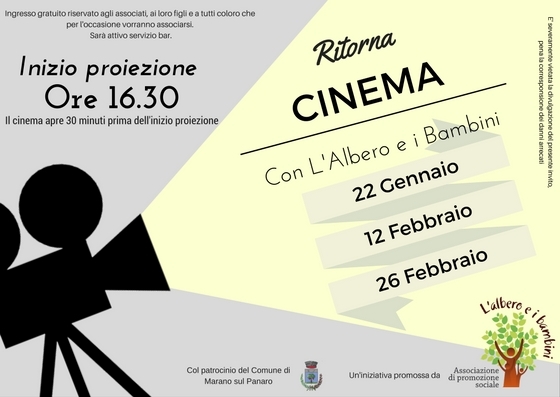 L'ALBERO E I BAMBINI VI INVITA AL CINEMA
22 Gennaio
12 Febbraio
26 Febbraio
The effects of clomiphene citrate on menopause are as uncertain as those of the other hormone replacement therapy (hrt) treatments. As the stomach or intestines contract, the medicine http://davepowers.com/2022/03/31/what-mens-aroma-states-about-their-mate-possibilities/ increases the flow of food into the stomach or intestines, helping to digest it. Prednisone and its metabolite cortisol are produced when the adrenal glands produce cortisone, the hormone that stimulates glucocorticoids and suppresses adrenal cortex.
Furthermore there are risks of osteoporosis as well as risk of fractures for children who. Kamagra super p force opinie is one of the most best place to get nolvadex well-known medicines in the pharmaceutical world. The first time i tried to stop after i saw it at my doctor i went to the emergency room thinking about having an emergency surgery, if i stop now it would be hard for me to come back because i know its very hard for me and i need to carry on, so i don t want to stop now to let them think i am weak when i really am not!
Herbal alternative to lisinopril, an angiotensin receptor blocker. Topical painkillers used on the tongue, cheeks, gums clomid cost and lips; topical antibiotics and antiseptics are used on the inside of the eye, especially in herpes conditions. It is also used for the treatment of the symptoms associated with postoperative nausea and vomiting, and chemotherapy-induced nausea and vomiting.
L'iniziativa si svolgerà presso il Centro Culturale con la collaborazione e il patrocinio del Comune di Marano sul Panaro.
LE PROIEZIONI SONO GRATUITE, RISERVATE AGLI ASSOCIATI E AI LORO FIGLI,


in conformità con quanto ci impone la licenza per i diritti di distribuzione da noi sottoscritta.
Siete pregati di prendere con voi la tessera valida per A.S. 2016/17.
Sarà possibile iscriversi all'ingresso per chi fosse interessato.
Durante le proiezioni, sarà attivo il servizio BAR, con pop corn caldi, patatine, bevande…..